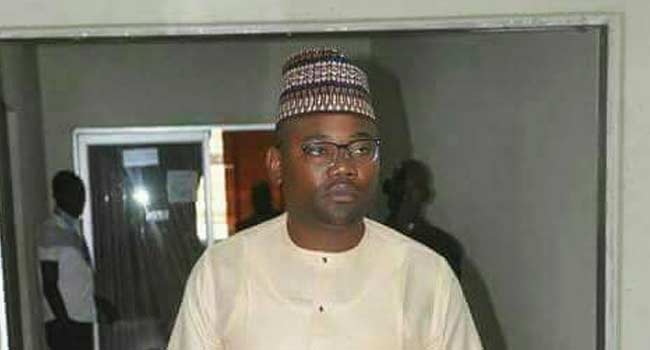 Mr Terkimbi Ikyange, who was impeached as Speaker of the Benue State House of Assembly on Tuesday, says he remains the authentic speaker and leader of the assembly.
Ikyange described the House Rule No. 16 (2), relied on by 22 members to reconvene the assembly and impeach him as fraudulent.
He said the House Rule only vests the power to reconvene the Assembly, which was adjourned to August 15, on him and the deputy speaker – under his directive.
He, therefore, warned members of the new leadership of the state legislature, not to so parade themselves, noting that their actions could be described as a total disregard of democratic norms.
Read Also: Benue Assembly Impeaches Speaker, Terkimbi Ikyange
Twenty-two members of the 30-member Assembly had convened inside the chamber with the Clerk in attendance and impeached the speaker.
A motion of no confidence on the speaker, moved by Mr Richard Ujege, who represents Konshisha state constituency, was backed by the 21 other members in attendance.
Shortly after, the assembly elected Titus Uba, the lawmaker representing Kyan state constituency, as its new speaker.
Mr Egli Johnson Ahubi, who represents Otukpo/Akpa state constituency, was elected as the deputy speaker.
The post Ikyange Insists He Remains Speaker Of Benue Assembly appeared first on Channels Television.
372 total views, 6 views today